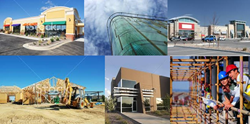 Tampa, Fl (PRWEB) July 21, 2014
Understanding a banking institution's all too real danger of over-leveraging themselves in the current economic climate, McIntyre Investment Properties, Inc. (MIP) offers a helping hand with bridge loans for commercial real estate investors. By Real Estate Financial Services" onclick="linkClick(this.href)" rel="nofollow">financing commercial real estate transactions so the bank doesn't have to, MIP gives breathing room for everyone involved – breathing room that can now be obtained by any client regardless of where they are in the nation due to the firm's new extended business hours. Now, commercial real estate investors can speak to MIP professionals from 5:30 am to 5:00 pm Monday through Friday.
For customers who are buying REOs, borrower note repurchases, third party note sales, acquisitions or re-capitalizations, MIP simplifies the process via their new Private Lending Network (PLN). Focused on providing capital to the commercial real estate industry, the investment firm and their new partners offer custom structured bridge loans executed with the utmost detail – detail that includes a new hotline open five days a week from 5:30 am to 5 pm PST just so customers anywhere in the nation can take advantage of their expertise and time-saving help.
"Financing commercial real estate investments, regardless of the situation, can be done with a quick response. I'm proud to say that MIP has a level of certainty in every loan execution that keeps the flow of business running for investors, banks and our capital partner's interests. Because we don't deal in red tape, we're like a well-oiled machine, thanks to our specialized staff and our new investment partners that make up the Private Lending Network," said Laurie McIntyre, President of McIntyre Investment Properties, Inc.
About McIntyre Investment Properties, Inc.:
McIntyre Investment Properties Inc. is a private commercial real estate lender that provides short-term bridge financing speedily. The firm produces customized commercial real estate financing solutions for borrowers in unique and time-sensitive situations anywhere in the United States. Backed by private banks, various institutions and their Private Lending Network, McIntyre Investment Properties, Inc. offers solutions that are not accessible through traditional lenders.
Information:
McIntyre Investment Properties has specially trained representatives available via their new hotline number 206-673-2929 Monday through Friday from 5:30 am to 5 pm PST.